UKUH Finale
The Subsurface and Net Zero
Lessons from UKUH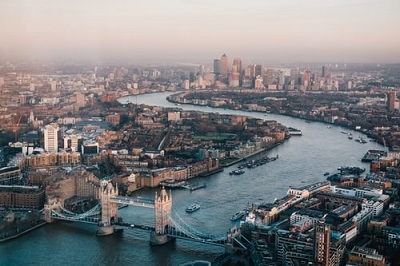 i‌mage unsplash Benjamin Davies
Hosted by Warwick Business School, The Shard, London
(Live Streamed for accessibility and inclusion)


Unfortunately due to the recent announcement of train strikes on 5 October, we have made the decision to move the UKUH Finale Event to 12 October. We apologise for any inconvenience this causes and we hope you will be able to attend the new date. We're asking all who had previously registered to re-confirm attendance via the new registration link. Registration is now open until 30 September.
Wednesday 12th October, 2022 9:30 - 4:00
9.30am – Registration Opens. Opportunity for networking and coffee
10.30am – Welcome by Professor Mike Bradshaw
Professor Richard Davies 'UKUH: The Bottom Line (GeoScience)'
10.45am – Panel Discussion: Induced Seismicity: Predicting, Monitoring, Managing, and Reporting
12.00pm – Lunch
1.15pm Professor Mike Bradshaw 'UKUH: The Bottom Line (Social Science)'
1.30pm – Panel Discussion: Understanding the Evolving UK Shale Gas Socio-Political Landscape
2.30pm – Insights from UKUH for Future Interdisciplinary Research Challenges and Opportunities
3.15pm – Final Reflections
Further Details to be published for this invitation-only event to celebrate the Legacy and Impact of the Unconventional Hydrocarbons in the UK Energy System (UKUH)
Registration deadline is September 30th
Brian obtained his Ph.D. in Seismology from the University of Edinburgh in 1995, after studying the behaviour of seismic waves in anisotropic wave-guides and their use for identifying fractured layers.
Last modified: Mon, 10 Oct 2022 12:58:21 BST
Michael Bradshaw is Professor of Global Energy in the Strategy and International Business Group at Warwick Business School, University of Warwick, UK.
Last modified: Mon, 16 May 2022 16:36:19 BST
Richard Davies is Pro-Vice-Chancellor, Global at Newcastle University.
Last modified: Mon, 16 May 2022 16:37:10 BST
Patrick Devine-Wright specialises in researching significant, policy-relevant environmental problems using an interdisciplinary collaborative approach that is theoretically informed and has clear pathways to impact.
Last modified: Mon, 16 May 2022 16:09:09 BST
Dr Joanne Hawkins is a Lecturer in Business Law at University of Leeds.
Last modified: Mon, 10 Oct 2022 12:51:43 BST
Mike is the Chair of Geophysics at the University of Oxford.
Last modified: Mon, 16 May 2022 16:13:14 BST
Stacia Ryder is a postdoctoral research fellow in geography at the University of Exeter. She focuses on environmental justice and creating more equitable and inclusive environmental policy processes.
Last modified: Mon, 16 May 2022 16:41:31 BST
Laurence is a Senior Lecturer in Sustainable Chemical Engineering at The University of Manchester. His main interest is the role of new technologies in sustainable development.
Last modified: Mon, 10 Oct 2022 12:47:31 BST
Dr Verdon is a geophysicist who specialises in microseismic monitoring and geomechanical modelling of human activities in the subsurface
Last modified: Mon, 10 Oct 2022 12:46:54 BST
Laurence Williams is a Research Fellow in Environmental Politics at the University of Sussex. He researches sociotechnical controversies and has studied the case of UK hydraulic fracturing since 2012.
Last modified: Mon, 10 Oct 2022 12:47:42 BST
Top